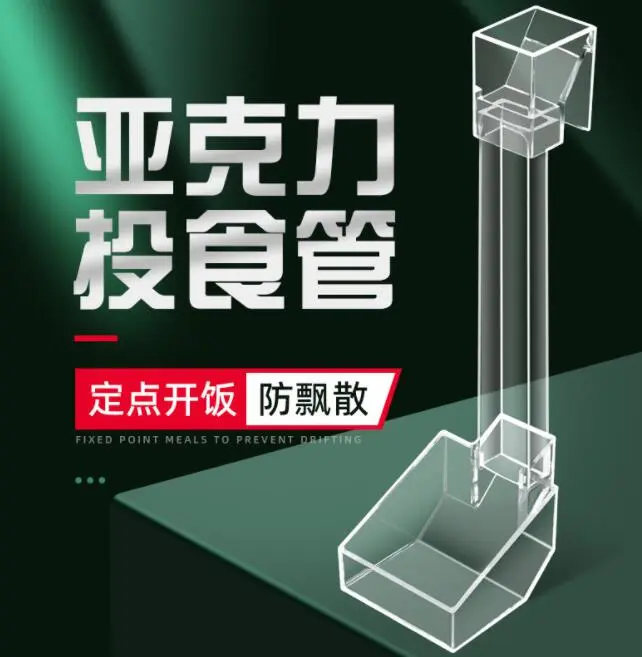 There are 3 parts in feeding tube.They are fabricated feeding mouth on top, plexiglass square tube in the middle,the fabricated bowl on the bottom.
What is goodness of acrylic feeding tube?
The fish food is falling down along clear acrylic square tube to the bowl.And the fishes will swim around the bowl to have dinner.
If without clear extruded acrylic square tubing feeding tool, the food will float every where in the water and block the filters and on the sand,grass,wooden ornaments to pollute the water.And it is also a waste of food.
With acrylic extruded clear square tube feeding tool,the fishes will be trained to have food on same time and on same spot.
The square acrylic tubing feeding tool is clear which will make your aquarium tank more beautiful.

We are one of acrylic square tube suppliers,if you need perspex square tube,please contact us.