GUANGZHOU NAXILAI PLASTIC CO.,LTD
Guangzhou Naxilai Plastic Co.,Ltd. is a professional and honest company engaged in selling of acrylic tube, acrylic rod,acrylic plinth, acrylic fabrication, cut to size acrylic sheet, acrylic sheet, acrylic flower box, acrylic shoe box, acrylic stand, acrylic book stand, acrylic box, acrylic displaying products, polycarbonate tube, polycarbonate rod, package cylinder, packing tubes etc. We exported products to all over the world like USA, Canada, UK, Italy, France, Spain, Australia, Brazil, Peru, Ecuador etc. Over the years of concentrating, with gradual improvement on more modern machines like laser cutting machine and with 300 ready product moulds and better company systems , with professional engineers and designers and skillful workers and steady working team, we and our cooperation factory design and produce better and better products to satisfy the customers from all over the world. Using complete virgin material and the products are non yellowish and crystal clear and stay industry ahead advantages in flatness, hardness, aging resistance and weather resistance. They are the perfect for customers' needs. Our service: casting tube, extruding tube, extruding rod, cutting, punching, polishing, gluing, fabricating, making, printing, laser cutting etc. And design and build products according to customers' ideas. We always keep customers' drawing confidential. Our cooperation factory have abundant OEM&ODM experience. Our quality and servcie are enjoying a good reputation among the customers. Our mantra: serve customers professionally, offer customers best solution,make it easy to do business together regardless of customers' location.
NAXILAI is our registered brand name in China.And Naxilai will be always here for u. Please recognize our NAXILAI. Feel free to contact us!
Certificates
All products have passed professional tests and got SGS certificates.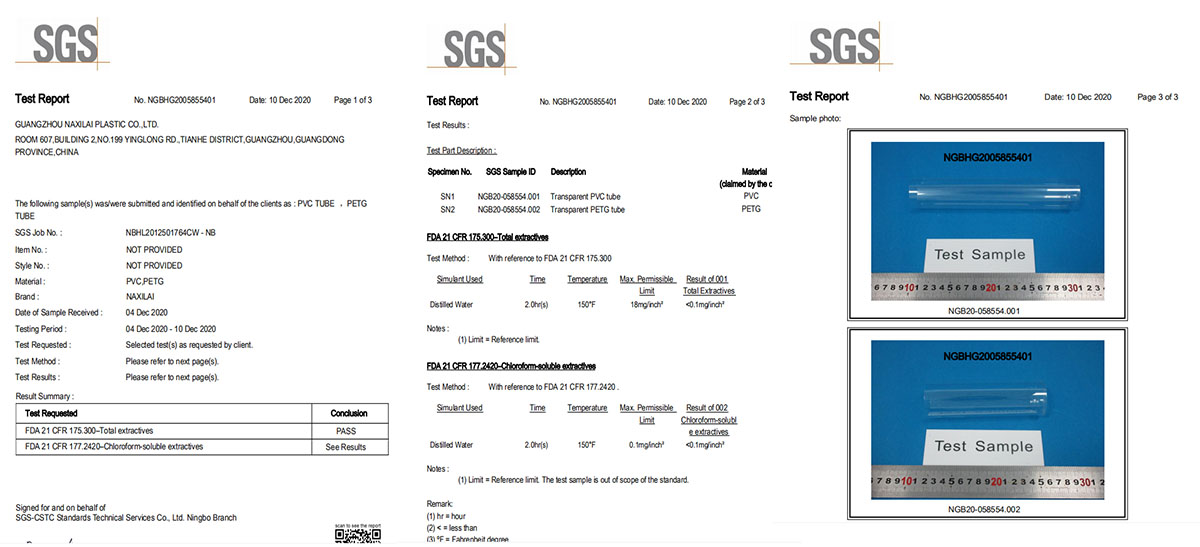 Production Process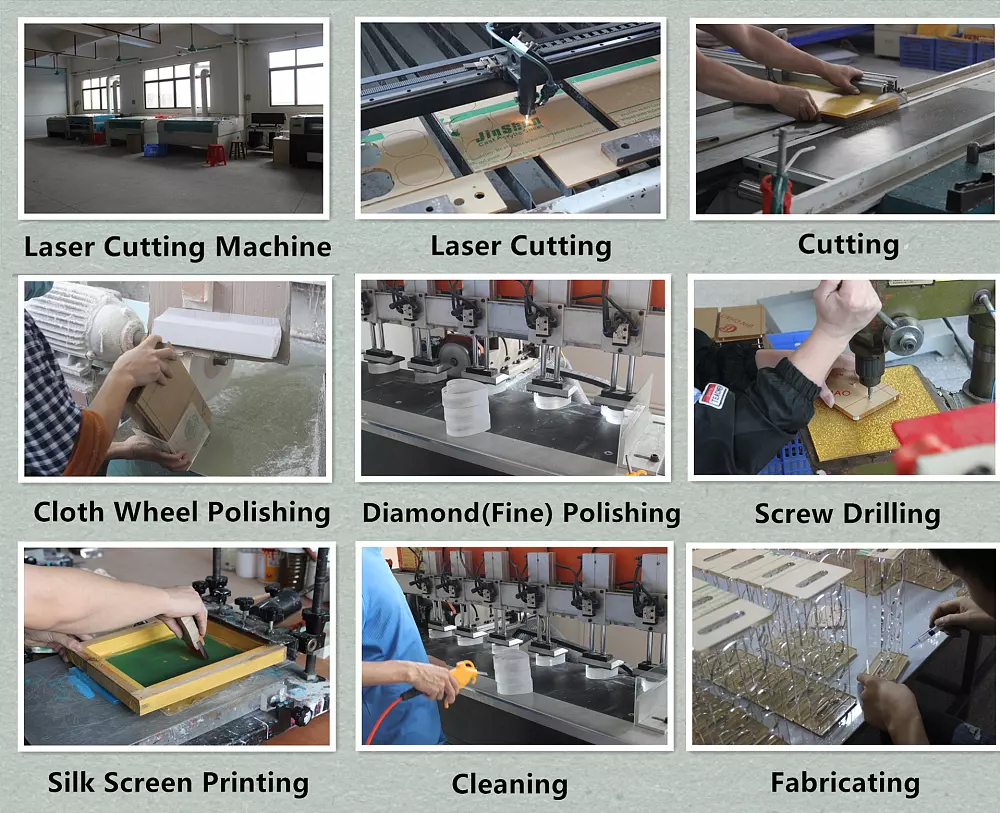 Company Name:
GUANGZHOU NAXILAI PLASTIC CO.,LTD